Printing
Nowadays, it seems that there is a printer on every street corner. As a result of the competition, we have decided to take a different approach.
Unlike the 'typical' printers, we don't just print on paper, but on many other different materials. The maximum size of the format that can be printed on is A3 (420x297mm). This is the equivalent of 2x of landscape A4. There is a minimum of 100x148mm, with a minimum weight of 45 grams.
We typically use black when printing, however, it is possible to change this to red, green, blue, dark blue, brown or black. Whether or not this is an option depends on the print.
In this way, we can produce the samples and print the price lists and labels. By doing this it is no longer necessary to have to mark or add a stickly label to the product, which saves you money.
Documents must be sent as a PDF, EPS or Adobe Illustrator file. The best results are guaranteed with a file quality of between 300 to 600 DPI.
The cost of printing your materials depends on the type of material and the type of print among other things. You can contact us, should you require a no-obligation quotation.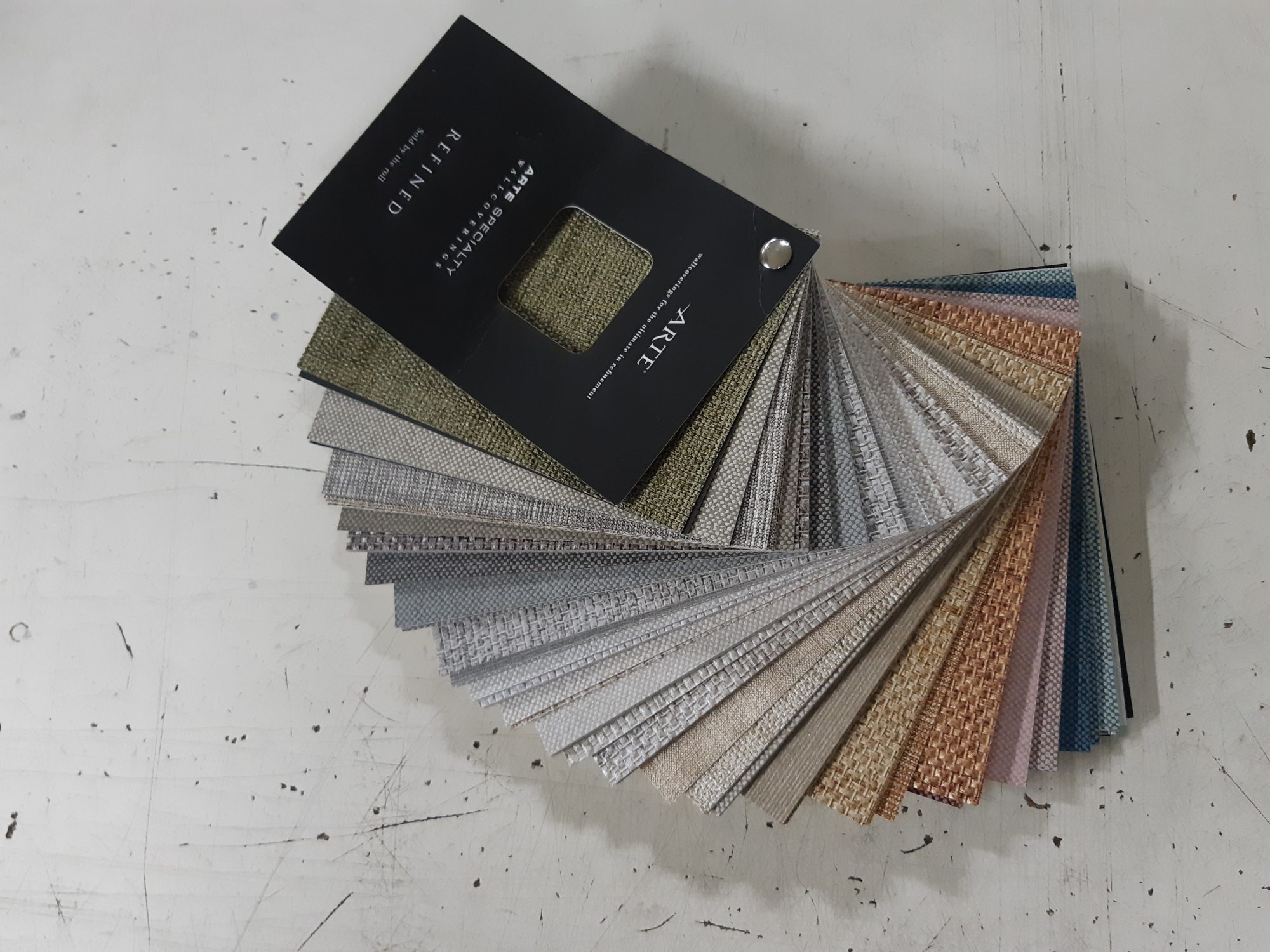 Special printing
In addition to the production of (fabric) sample books and folders, we can also support the assembly or binding of special printed matter. Due to a large and extensive network with various printing companies, we can take the entire printing process off your hands. From concept to the final product.
Advice on printing
Do you have a brochure you would like to have printed and bound or assembled? And would you like a special cover with 'different' materials so that your brochure / catalogue stands out from the rest? Get in touch with us and let us discuss your wishes. The possibilities are almost endless!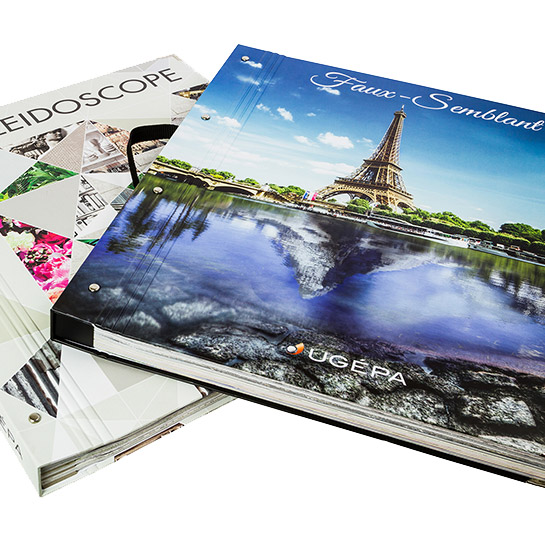 Luxury covers for binding printed matter
However, at the Twentse Stalenmakerij we go further. Instead of simple glued brochures and/or books, we can bind your printed matter into luxurious covers with a high quality finish. Your wishes are our challenge, both for low quantities and large runs.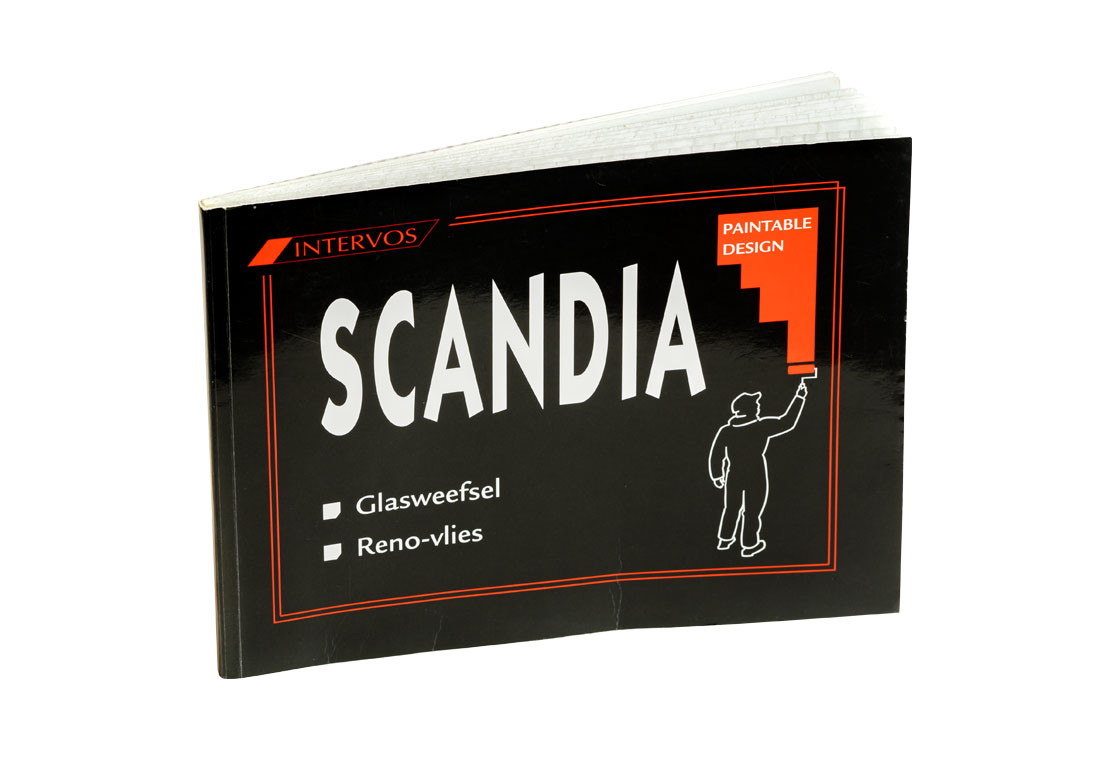 Block gluing machine
With our new binding machine (block gluing machine) we are able to bind all your material (put together, collected or block / sections) together. Binding the inside of the cover is also called binding (simply 'glued').
The back of the inside (material) is roughened (milled) so that the glue can pull into the paper. This creates a strong adhesive bond. After this, the book block is glued to the cover band with end sheets.
You can choose between a soft or hard cover.
Materials such as printed matter with glued backs, for example, provide a better, fitting and/or cheaper solution with our block gluing machine.
Think for example of a brochure or magazine. It is also easier to stack in this way.
Do you have material such as printed matter that needs to be bound or glued? Contact us to discuss the possibilities or request a free quote.